by Susan Stilley
For years, cultural critics have drawn parallels between our society and that of the dystopian novels, 1984, by George Orwell (1949) and Brave New World by Aldous Huxley (1932).  Both novels deal with the idea of evil in the form of oppression.  In 1984, it is outward oppression from 'Big Brother'.  In Brave New World, it is oppression from within as people live in what Kyle Smith terms, "a consumerist, post-God happyland".
Another novel I have been contemplating recently is The Stepford Wives by Ira Levin (1972).  It too deals with evil in the form of oppression.  I read it as a kid and found it both fascinating and macabre.  The overarching theme was in keeping with the Women's Lib movement of the seventies.  Men were the sinister antagonists who sought to subjegate and ultimately kill off their wives for their own selfish motives.  Beyond the obvious 'battle of the sexes' motif, I think Levin tapped into some important truths about the nature of evil.  The screenplay and 1975 film starring Katherine Ross, depicted those horrifying truths in ways particularly instructive for our day.
The protagonist, Joanna Eberhart, moves with her husband and children from New York City to the surburban town of Stepford.  She finds the women in Stepford odd – obsessed with housework and domestic duties. She finds a kindred spirit in Bobbie and Charmaine, other new arrivals who are sharp witted with a variety of interests.  They decide to organize a group meeting with the Stepford women in an effort to get them to open up about their lives.  Instead, the conversation turns to talk of spray starch and baking, the women repeating a series of mindless talking points that resembles a bad T.V. commercial.
What's wrong with these women?  Joanna and her new friends wonder.  Are they brainwashed?  Does the creepy Men's Association in town play a role in their behavior?
The plot takes a disturbing turn when Joanna and Bobbie go to Charmaine's house days later and discover she has 'changed'.  The old Charmaine was gone, her personality morphed into a programmed automaton.  Joanna and Bobbie investigate the Stepford water supply for answers and when that proves a dead end, Bobbie declares she's getting out of town.  Yet, after returning from a weekend trip, Bobbie too has changed into a 'new and improved' version of herself.
Desperate now, Joanna appeals to her husband, Walter, that they move away.  He agrees, provided that Joanna get professional help for her growing paranoia.  Distrustful of the men in town, she returns to the city to see a female psychologist.  At first, the psychologist seeks to assuage Joanna's concerns, but as Joanna shares her suspicions about the Men's Association – their pattern of sketching the women's portraits and recording their voices – the psychologist also grows alarmed.
Joanna laments, "It's so awful. If I'm wrong, I'm insane…and if I'm right, it's worse than if I'm wrong."  The psychologist advises Joanna to gather her children, drive someplace safe, and they would meet to sort everything out.
Joanna returns to Stepford.  Her search for her children ultimately leads to the gothic mansion which headquarters the Men's Association.  She has a confrontation with the leader, Diz (nicknamed because he used to work for Disney), and her worst fears are confirmed.
As she tries to escape, she stumbles upon a replica of her own bedroom and there sits an animatronic Joanna brushing her hair at the vanity.  All that is missing is the eyes, presumably awaiting Joanna's 'real' eyes that will complete the transformation.  The lifelike robot emerges from the dressing table with a nylon in hand, ready to strangle, and she approaches a stunned Joanna.
The D Word
So what does this twisted tale have to do with the cultural trends we see in our day?  Is there a common theme?
There is.  It is Delusion.  Not just delusion in terms of deceiving other people but about deceiving ourselves.  The Men's Association successfully pulled off multiple, elaborate hoaxes which had the town fooled.  But first they deluded themselves.  They convinced themselves that exchanging their wives for 'woman like' robots was in their own best interest.  On it's face, it seems ludricous.  What man would trade in a living, breathing woman made of flesh for something that is only a facsimile?  That has the appearance of a woman but is not even real?  Is indeed an elaborate charade?  Only a man willing to delude himself because of the manufactured pleasures of the moment.
When we look at the draw of homosexuality, we also find men willing to trade in living, breathing women for a facsimile.  Often it is an effeminate male that has the mannerisms, the appearance of a woman but is not.  He is also participating in a charade.  Conversely, amongst lesbians, one partner often has the appearance of a man and physical relations seek to replicate the act as if a man were actually present.
This is delusion on a high order.  The homosexual doesn't 'kill off' the woman physically, as in Stepford, but metaphorically.  Practically.  He eliminates her as a viable option for a mate.  He strikes the fatal blow to her as the divinely designed and complementary creation of God.
What kind of man does such a thing?  Reject the obvious?  Cut off that which is corresponding and beneficial to him?  It is a man who has deluded himself because of manufactured pleasures of the moment.  The Apostle Paul refers to it as "suppressing the truth in unrighteousness".  (Romans 1:18)
Another suppressed truth is the disturbing fact that in the Stepford story, the wives were not merely exchanged, but actually murdered.  How did the husbands rationalize it?  What parallels can we draw today?
In one scene, Charmaine's husband, Ed, is leaving the Men's Association at night and he is distraught.  He sits in his car, staring blankly, bathed in sweat, visibly shaken.  Another member remarks that he is in no fit state to drive.  We later learn this was the night Charmaine met her doom.
Whatever remorse Ed feels, he quickly gets over it.  The next day he is standing by a bulldozer, smiling as Charmaine's much loved tennis court is ripped up to make room for a heated swimming pool.  The 'new' Charmaine doesn't mind at all.  She smiles and waves from the window and Ed waves back.  What's a little murder after all?  Ed always wanted a heated pool.
In that sense, Ed and the rest of the men in the association are very 'pro-choice'.  They want to choose that which benefits themselves even if it means killing a human life.  And not just any life, but that of one's own family.  One whom they are charged by the created order to cherish and protect. 
Similarly, those who claim a pro-choice position regarding abortion believe it acceptable to kill a human life if doing so benefits themselves.  Again, delusion is the culprit.  They are deluded by both a desirous ideal and an illusion of freedom.
The Stepford men desired an ideal – sparkling house, four course meals, beautiful (surgically enhanced) wives, plentiful sex.  They sought freedom from a wife with competing interests, contrary opinions,  PMS, mood swings.  But it was all an illusion.  The men's happiness was dependent on their ability to live within the illusion.  To continue to forget that the care they receive is artificial.  To suspend the knowledge that their sensual experiences do not flow from a genuine woman's passion but only mechanistic, programmed responses.
Those who champion a woman's right to abort her own child also have a desirous ideal.  For certain men it is simply the ideal of numerous sexual encounters with no commitment or financial responsibility.  For some men and women driven by a political mindset, it is the picture of themselves as progressive and chic.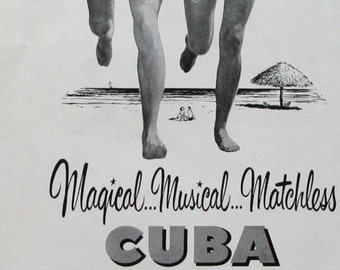 For women facing an unplanned pregnancy, it is the ideal of an uninterrupted life.  The education they will embark upon, the career ladders they will climb.  The romantic walks along the beach they will enjoy, frolicking in the surf with Mr. Right.  No screaming toddler in a stroller to destroy the mood.  Women of all social classes have dreams for their lives, both vocational and romantic.  When powerful voices bombard women with the message that the new life inside her will derail all her fondest hopes, it isn't a big step to consider the unthinkable.  As long as we don't call it murder.
And should any doubts prick her conscience there is a ready made answer waiting in the wings.  The theory that killing is actually 'good' for the baby.  A horrifying theory?  Yes.  Nonsensical?  Absolutely.  But to a woman seeking desperately to live within her illusions, it is the rationalistic lifeline she is willing to grasp.
Consider this chilling bit of dialog from The Stepford Wives film.  Diz, the Association Chairman matter-of-factly explains the process by which the men exercise their choice, including Joanna's impending death.
"It's nothing like that at all…you've got quite the wrong idea.  You've had the wrong idea all the time.  It's nothing like you imagine.  It's just …..another stage.  Think about it like that and there's nothing to it."
"Why?", Joanna asks.
"Why?  Because we can.  We found a way of doing it and it's just perfect.  Perfect for us and perfect for you."
So in what manner is this arrangement perfect for Joanna?  Because even though she will be dead, she can presumably die happy, knowing her husband and children will thrive in her absence.  In her death, Joanna will get credit for being the perfect wife and mother as her duties are carried out by a machine which supposedly functions better than she ever could.
Or so goes the evil logic.  Yet this line of thinking is not relegated to science fiction.  Pro-choice proponents offer similar justifications in articles such as, How My Abortion Enabled Me To Be A Better Mother, in which the author theorizes that killing her child was a good thing which led to a less stressful home, more opportunities and more money for herself and her older child.  She and her daughter are happy and thriving.  For the dead baby it's just…..another stage.
Another woman posted online, "I am getting an abortion next Friday.  An open letter to the little life I won't get to meet."  She begins:
Little Thing:
I can feel you in there. I've got twice the appetite and half the energy. It breaks my heart that I don't feel the enchantment that I'm supposed to feel. I am both sorry and not sorry.
I am sorry that this is goodbye. I'm sad that I'll never get to meet you. You could have your father's eyes and my nose and we could make our own traditions, be a family. But, Little Thing, we will meet again. I promise that the next time I see that little blue plus, the next time you are in the same reality as me, I will be ready for you.  Little Thing, I want you to be happy. More than I want good things for myself, I want the best things for the future. That's why I can't be your mother right now….
The sad letter continues from a woman who is untethered from reality, who is living in full blown delusion.  She physically feels the baby within, yet speaks as if it is floating in some metaphysical nether region.  She will meet the baby again, when they are in the same reality.  As if the child will 'return' from a state of limbo, confirmed by the blue plus she will see on a future pregnancy test.  Perhaps then the woman will feel the enchantment she doesn't feel now.  In the meantime, she just wants the Little Thing to be happy.
Like Diz explains, "…..and it's just perfect.  Perfect for us and perfect for you."
I'll Just Die If I Don't Get That Recipe
Evil doesn't exist only in dark shadows.  It flourishes quite well in broad daylight, provided the delusion is strong enough, the propaganda repeated often enough, and carnal desires are satisfied thoroughly enough.  Yet every once in a while, truth cracks the illusion.
As life hummed along in Stepford, evidence of the deception occasionally surfaced.  When one of the wives had a fender bender in a grocery parking lot, her mechanism malfunctioned and she began to repeat herself.  At a garden party, a wife consumed alcohol which apparently caused a similar animatronic misfire.  She began to approach various party guests, repeating the same line.  "I'll just die if I don't get that recipe…..I'll just die if I don't get that recipe….."
The men of the Association swung into quick action.  The grocer made a call and an ambulance was summoned for the car accident victim, yet as Joanna observed, it drove away in the opposite direction from the hospital.  The wife determined to "get that recipe" at the party was hurriedly whisked away by her husband, lest onlookers grow suspicious.  The Association even steals Joanna's dog so it can be 'retrained' with the Joanna robotic counterfeit.  A barking dog unaccustomed to it's new owner would have drawn unwanted attention.
At this writing, Planned Parenthood, an organization which aborts hundreds of thousands of babies every year in the U.S., is flourishing in broad daylight with millions of taxpayer dollars.  The propaganda of  'Choice' is repeated often and at full volume.  The delusion is strong, yet truth is beginning to make new cracks.  Undercover videos of Planned Parenthood officials candidly discussing murder, as well as video of the dismembered babies themselves, are currently circulating.
Like the men of the Association, Planned Parenthood, headed by Cecile Richards, is swinging into quick action.  They are launching a PR campaign to convince the public that what they are hearing isn't really what they are hearing; what they are seeing isn't really what they are seeing.  The little dismembered baby arm seen raised out of a pan strewn with an infant's dismembered remains isn't really a baby's arm.  It is merely a specimen.  Planned Parenthood is taking legal steps to prevent future videos from airing.  Will that be enough to squelch the truth?  To ease everyone comfortably back to the delusion?
Perhaps.  But perhaps there will be enough Joannas around that will raise their voice and ask, "Why?"  The answer is ultimately the same as the arrogant reply of the chairman.  "Why?  Because we can."
Perhaps we'll decide that's not good enough.
It's Gotten To You Now
In the wake of the Supreme Court Obergefell decision, I wasn't surprised by the celebratory mood of the culture.  I was disappointed to see some of my friends' facebook pictures festooned in rainbow colors.  I wasn't surprised by the new evidence graphically depicting murder in the womb.  I was disappointed that my progressive friends who normally champion the cause of the downtrodden, were strangely quiet.
It is difficult to watch your friends fall to the prevailing zeitgeist.  When Joanna went to Bobbie's kitchen and found  her all made up and robotically spouting the Stepford suburbia talking points, she knew something terrible had happened.  Something deeper than just a change in wardrobe and sudden interest in perking the perfect cup of coffee.  She had taken on a new identity.  In exasperation, Joanna said, "It's gotten to you now."
I have listened to spokesmen for same sex marriage as well as pro-choice advocates and in both cases, there is a talking points repetition that strikes me as Stepford-ish.  Almost as if there is a pre-programmed list of buzz words, euphemisms, catch phrases and someone, somewhere has hit the play button.  Love is love.  Homosexuality is an orientation.  Being gay is like 'being African American'.   Women have the right to choose.  Don't stand in the way of women's reproductive health.   
In our case, our loved ones who are seemingly captivitated by the trends and philosophies of this world are not robots.  They are men and women created in the image of God and as such, there remains the possibility their hearts and minds will yet be opened to truth.  But as Christians, we must face squarely the reality of what has happened.  We stand somewhat in the position of Joanna when she was trying to make sense of her situation and she stated, "It's so awful. If I'm wrong, I'm insane…and if I'm right, it's worse than if I'm wrong."
What happened is The Fall.  Satan offered an illusion to Eve that she could attain wisdom just like God.  He launched the first PR campaign and deceived her into believing that God's prohibition wasn't really a prohibition.  God's word wasn't really His word.  God's love and care wasn't really loving and caring.  They could eat fruit from the tree God had declared 'off limits' and no repercussions would follow.  And that fruit looked good.  Adam willingly joined.  Satan had all the elements in place for evil to take root – the delusion was strong enough, the propaganda repeated often enough, and the carnal desires were satisfied thoroughly enough.
The evil we see flourishing today is the direct result of The Fall.  While the physical ramifications of the Fall are obvious – disease, death, decay – the spiritual effect is also devastating in scope.  The Fall affected our intellect, our reasoning and our emotions.  Satan employs multiple worldviews to appeal to people's inclinations toward the self and away from God.  We are all narcissists, post Fall.  Humanism, materialism, individualism, cultural relativism, and postmodernism are worldviews popular today because they feed our inherent narcissism.
When you observe friends spouting the propaganda of the current spirit of the age, it is indeed disheartening.  It might seem as if they have been programmed and someone has hit the play button.  Indeed someone has.  But Satan is largely working by way of philosophy and through worldview.  The reason your friend believes as he does is because he is looking at life through a particular lens.  Yet as entrenched as it is, that worldview is substantially weak when compared to the Christian view and to "the gospel, which is the power of God for salvation."  (Romans 1:16)
Joanna despairingly said, "…if I'm right, it's worse than if I'm wrong", because she knew the reality of what was actually transpiring in Stepford meant that the wives were already dead.  Her friends were dead.  She couldn't rescue them.  She might not even be able to rescue herself.
We are in a better position for we know that Christ is able to rescue anyone from the most mind numbing of philosophies.  We have hope.  But we must understand these are spiritual battles and they should be approached as such.  Thankfully, it's not too late.
Now God has revealed these things to us by the Spirit, for the Spirit searches everything, even the depths of God.  For who among men knows the thoughts of a man except the spirit of the man that is in him?  In the same way, no one knows the thoughts of God except the Spirit of God.  Now we have not received the spirit of the world but the Spirit who comes from God, so that we may understand what has been freely given to us by God.  We also speak these things, not in words taught by human wisdom, but in those taught by the Spirit, explaining spiritual things to spiritual people.  But the unbeliever does not welcome what comes from God's Spirit, because it is foolishness to him; he is not able to understand it since it is evaluated spiritually.  The spiritual person , however, can evaluate everything , yet he himself cannot be evaluated by anyone.  For who has known the Lord's mind, that he may instruct him?  But we have the mind of Christ.  (1 Corinthians 2:10-16)