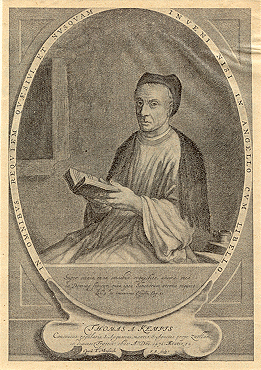 The following quotes are taken from Of The Imitation Of Christ
, by Thomas a' Kempis.
* * * * *
It is easier to be silent altogether than to speak with moderation.
What advantage is it to dispute profoundly about the doctrine of the trinity, if by your lack of humility you are all the while displeasing the Trinity.
The Bible ought always to be read with the assistance of the same Spirit by whose agency it was written.
Let not the authority of the writer, whether he be of high or low literary repute, influence you; but let the love of pure truth draw you to read. You should not inquire who wrote it, but consider attentively what is written.
We must never do evil for the sake of any thing, nor for the love of any person.
He does much who loves much. He does much who does what he has to do well. He does well who serves the common good rather than his own will.
Many actions which are really carnal seem to spring from charity; for natural inclination, self-will, self-interest, or self-pleasing will seldom be absent.
As iron when it is put into the fire, loses its rust, and becomes quite white with heat; so a man, when he is thoroughly converted to God, divests himself of his sluggishness, and is transformed into a new man.
No one knows joy except the person who holds a good conscience in his own heart.
Keep a good conscience, and you will always be happy.
You are not more holy, because you are praised; neither are you more vile, because you are blamed. For you are what you are, neither can you be made better by what others say than what God sees you to be.
Man proposes, but God disposes.
Be not angry that you cannot make others as you wish them to be, since you cannot make yourself as you wish to be.
Seek a proper time to be at leisure with yourself and think often of God's kindness. Read subjects that touch the heart rather than those that pass the time. If you will avoid needless talk and idle visits and not listen for the latest gossip, you will find plenty of suitable time for good meditations.